Private Pilates Sessions
Offering a consistent program to keep you motivated and progressing to your fitness and well being goals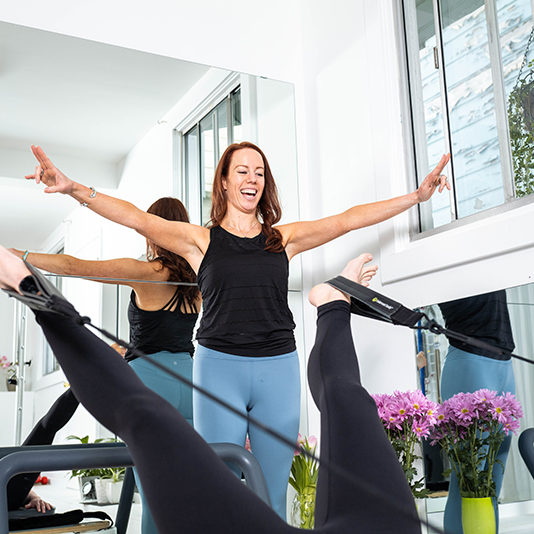 Pilates & Personal Training Sessions
On the page below are details on in-person sessions. Depending on the Pandemic and San Francisco County's Public Health mandates and recommendations, I might (or might not) be able to offer socially distanced private sessions.  Again depending on mandates session might be outdoors, at your home (indoors or outdoors) or in the studio. The restrictions change OFTEN and so check with me first.
In Studio Individual Pilates Sessions
Individual 55 minute sessions at our private Nob Hill studio. Packages expire 12 months after date of purchase. Please inquire for Duet Rates.
In Studio Individual 55 Minute Session (1 session)
$105
Virtual Individual Pilates Sessions (via Zoom)
We use household and fitness props from around your home. Clients love these sessions and are getting results.
Virtual Individual 25 Minute Session (1 session)
$50
Virtual Individual 55 Minute Session (1 session)
$85
Virtual Individual 55 Minute Session (5 sessions, save $25)
$425
In Person Pilates at your home or office in San Francisco

Would you like to work out at home, your office or an outdoor space with your own props and equipment? The key to getting into a Pilates Practice is often something you can transfer to doing at home and in your real life. Having Virginia comes to you means, your program will be adjusted for the space you live in.
Pricing below is for clients within San Francisco. These private home sessions are also available for North Bay, East Bay and Peninsula Clients but please inquire for pricing.
In-Person/In-Studio Individual Pilates Sessions at the Jewish Community Center

3200 California Street, San Francisco.  Please email for openings.
Private Training Sessions* (1-on-1) • 55 minutes

Duet Sessions* (for 2 people) • 55 minutes

Single Session:
$110
Single Session:
$130
3 Sessions:
$305
**Ask about the New Member Special
3 Sessions:
$390
5 Sessions:
$485
5 Sessions:
$650
10 Sessions:
$950
10 Sessions:
$1250
*Private session packages expire 90 days from the date of purchase. Cancellations must be made online 24 hours prior to the start of the session to avoid being charged in full.
Ready to Make a Change?
Begin wherever you are in your journey. Get started with a Pilates demo and consult.