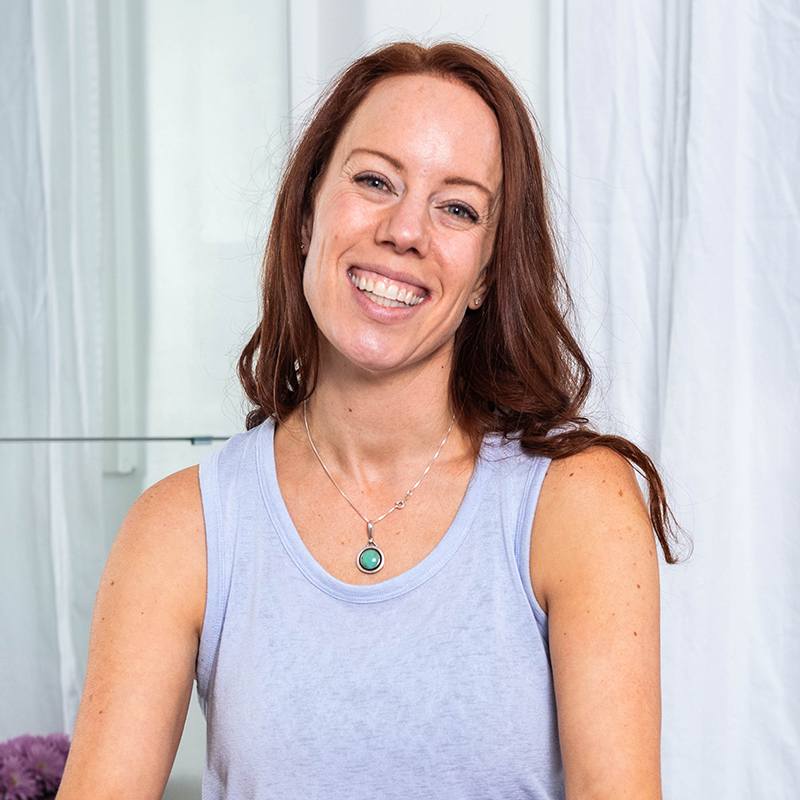 I would recommend Virginia enthusiastically and without reservation. She is extraordinarily well versed in all things Pilates and in body structure. Virginia is supportive, focused on her client's needs, and an eagle eye! To top it all off, she has followed up with a text the next day to see how my body is reacting to our most recent session. Remarkable!
Virginia takes your health seriously. Her success as a Pilates instructor comes from her dedication to her clients, her ability to listen, and her deep expertise. She always finds a way to give you the exercise you need whatever your injury or disability. I can recommend her without reservation.
I have worked with several Pilates instructors. All of them have been good, but Virginia is the best! She has deep knowledge of anatomy and Pilates principles and has deep commitment to her clients. I have total confidence in her and recommend her enthusiastically.
—Lynn C
It may sound dramatic, but taking pilates with Virginia has changed my life and my body. She helps me through aches and pains, works around my tricky back problems, and after our sessions I feel strong and happy. I took weekly private sessions with her at the San Francisco JCC before the pandemic, and we've been on zoom twice a week since then. I've strengthened my core, upper back and shoulders (critical for me because I'm a swimmer), and legs. My balance (outer and inner) has improved too. What makes Virginia unique is the combination of her deep knowledge of the body plus of hundreds of ways to exercise, strengthen and stretch every part of it, as well as her caring, compassion, and connection with her students. I always look forward to our sessions.
—Jackie H
I feel you are so thorough in your workouts. You make sure you provide alterations of movements for each and everyone's ability. You always challenge me to my ability and strive me to go beyond. I recommend you to anyone and everyone. Your knowledge of the human body and conditions is stellar. I've learned so much about Pilates from you.
I thank you for your exemplary teaching ability and knowledge.
—Elizabeth M.
Pandemic Zoom Instruction: Virginia moved seamlessly from in-person Reformer classes to online Zoom mat instruction that is amazingly creative and challenging as well as being well-produced: I can always see her demonstrations and hear instructions. I don't know how she manages to talk through some of the moves we are doing or keep her balance but she does 🙂 With only the meager supplies I have at home, Virginia knows how to kick booty! She offers alternatives that take into consideration injuries and desired degree of difficulty and clearly spends a lot of time researching and expanding her skill sets. I have enjoyed watching her repertoire expand over the years because she's keeping me mentally engaged as well as physically. The JCCSF community is lucky to have her!!
Foot Clinics: Time flies when you are playing with all the tools Virginia brings to bear on our feet! I have taken two clinics that really opened my eyes to the myriad ways we can tend to our foundation. I look forward to getting back into the studio for the next one.
Private Sessions: I really appreciate the variety of exercises Virginia draws upon during our one-on-one sessions and her good pacing—privates are never repetitive and she is always ready to take requests. I wish I could have a lesson with her every day!
—Melissa A.
Virginia's zoom pilates classes have framed my daily life since the pandemic began. Taking her amazing pilates classes every morning during the week frames my day and has resulted in me being in better physical shape than ever. They also help my emotional well being with all that has been hitting us here and our inability to go on walks because of the poor air quality. But most importantly, the classes are fun, the instruction is clear and filled with appropriate humor. Virginia provides a balanced well rounded series of classes with adaptations for individual needs – no mean feat. I don't want them to end, even when life gets back to "normal."
—Reggie G
Ready to Make a Change?
Begin wherever you are in your journey. Get started with a Pilates demo and consult.