A perfect gift for these pandemic times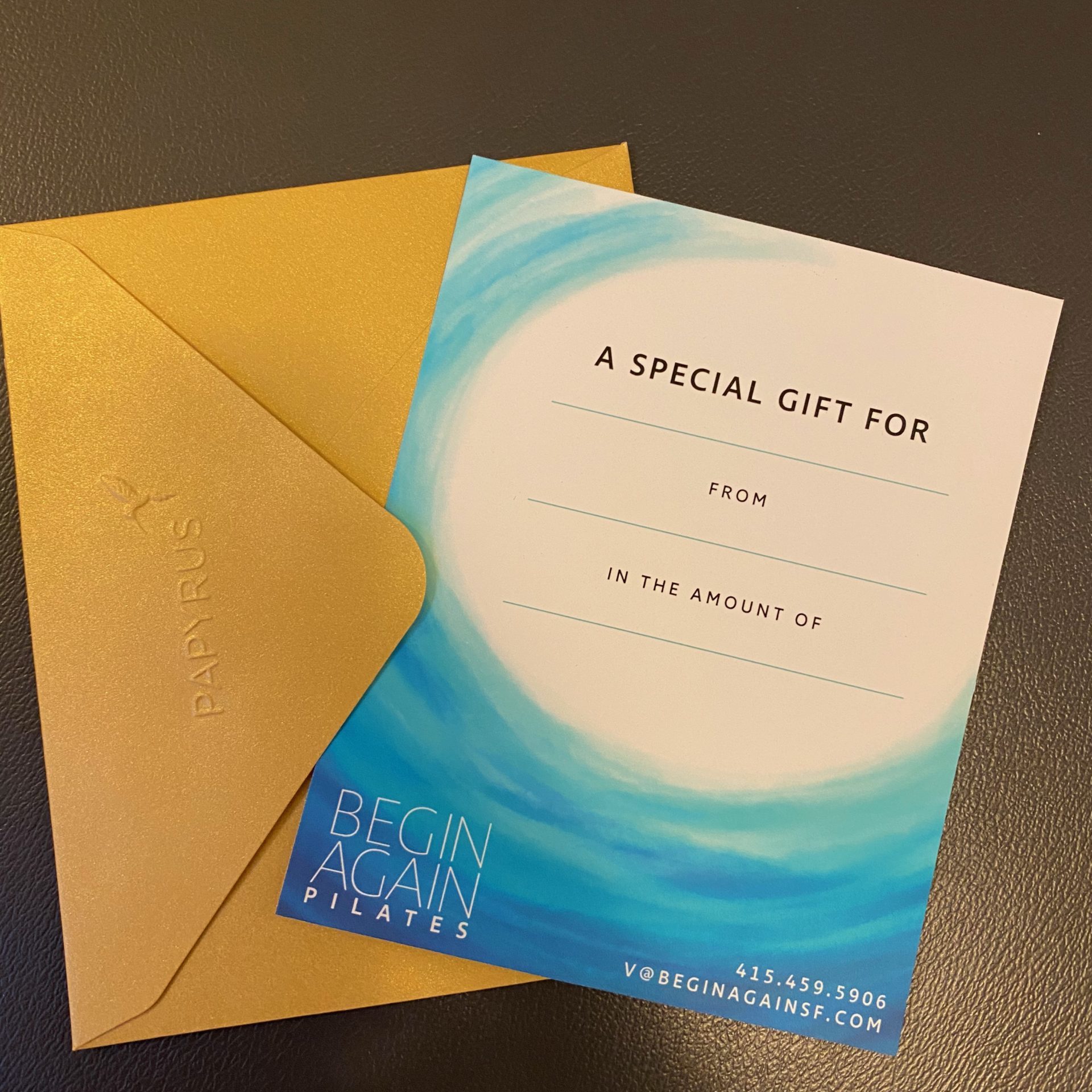 Redeemable for virtual classes and in-person sessions through Begin Again only. Purchase class and session packages, click here.
Virginia will then mail an elegant paper gift certificate on thick card stock in envelope. Let her know if you'd like to complete your gift with grip socks, bands, 9″ ball and foam roller. She can create a cute package of props and the gift certificate. One package below has an electrolyte drink and bath salts. Below are some suggested gift combos. Be in touch to invent your own!
Expiration: I don't know how long I will be offering Virtual sessions for. So for gift certificates purchased in December, will expire on June 30th, 2021.
Gift certificates and add-ons are done through my Scheduling Software (and is very far from perfect).
So if it gets frustrating to use, just call, email or text me, we will get it setup for you (contact@beginagainsf.com or (415) 459-5906). I want this to be easy for you!