Great Props for working out at home or on the go
I don't officially endorse any of these products or take responsibility for any of their claims or dangers.

Therabands
Virginia uses bands made by Theraband and a few others. Make sure to take care of them and keep them out of the sun. Replace when they show wear.
Circular Band Options
Virginia uses these in most leg oriented workouts. They are also fantastic for shoulder girdle work.
Foam Rollers
White Models: Just a good ole standard foam roller for most people to lie on head to tail.
1/2 circle of the white density
Blue Models: much quite softer: all length's, full circular rollers, & 1/2 rollers
Blacks Models: much firmer foam rollers. Not for the faint of heart.
Either model, I recommend the 30-36″ lengths so you can lay on them with the foam roller supporting you from your head to tail bone.
A great prop for any Pilates workout and barre.  Virginia often refers to these as the 9″ balls.
Back up brands:


If other brands are sold out:
Dumbells & Ankle Weights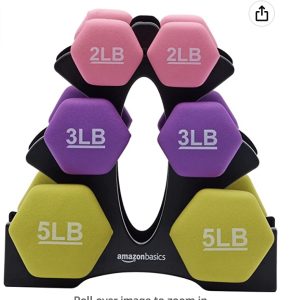 Free Weights from Amazon
They come in every variety…
Amazon's set with a stand: sets of 2lb, 3lb, 5lb
With the above link you can also access neoprene pairs of weights from 1lbs through 20lbs.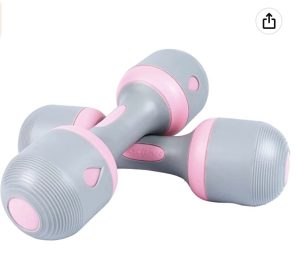 Nice C Weights: Adjustable Dumbbells, Neoprene 10-in-1 Options
2.3 to 4.5 lbs each weight.
The ratings are good but I've not tried them.  I like the concept and saving space.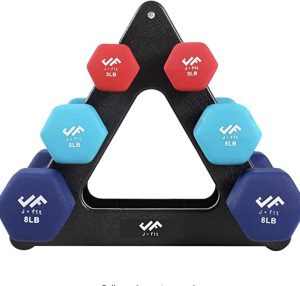 JFIT Dumbbell Hand Weight Pairs and Sets
Neoprene and Vinyl Dumbbell Pairs Options or 7 Neoprene Dumbbell Rack Set Options – Premium Non-Slip, Color Coded Hex Shaped Hand Weights

Virginia's Favorite and also sold at the Sports Basement:
JFIT Neoprene D Grip Dumbbells – Premium Non-Slip, Hand Weights, Ergonomic Design
Sold as single weights, 1 – 5LBs.



Ankle Weights
Adjustable Ankle Weights Ankle/Wrist Weights (1 Pair) with Adjustable Strap (2lbs, 3lbs, 4lbs, 6lbs, 8lbs & 10lbs).  You can change the weight of each between 2lbs to 10lbs.
The designer brand that is really quite lovely and quite pricey.
1lb set
2lb set

---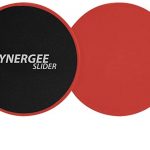 Great for a home gym or travel. They enable you to mimic many Reformer and Core Align movements. Buy at Amazon.
---

Stability Balls
I go with the classic Gaiam brand even though there are so many options out there. The Stability Balls come in many sizes meant to correlate to a person's height
go with the classic Gaiam brand even though there are so many other brands out there.  The Stability Balls come in many sizes meant to correlate to a person's height.
45cm Stability Ball (Kids' size)
55cm Stability Ball (Users between 5'0″ and 5'5″ tall)
65cm Stability Ball (Users between 5'6″ and 5'11  tall)
75cm Stability Ball (Users between 6'0″ and 6'5″ tall)
---
Magic Circles  by Balanced body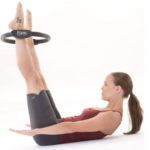 Two size options
Yoga Mats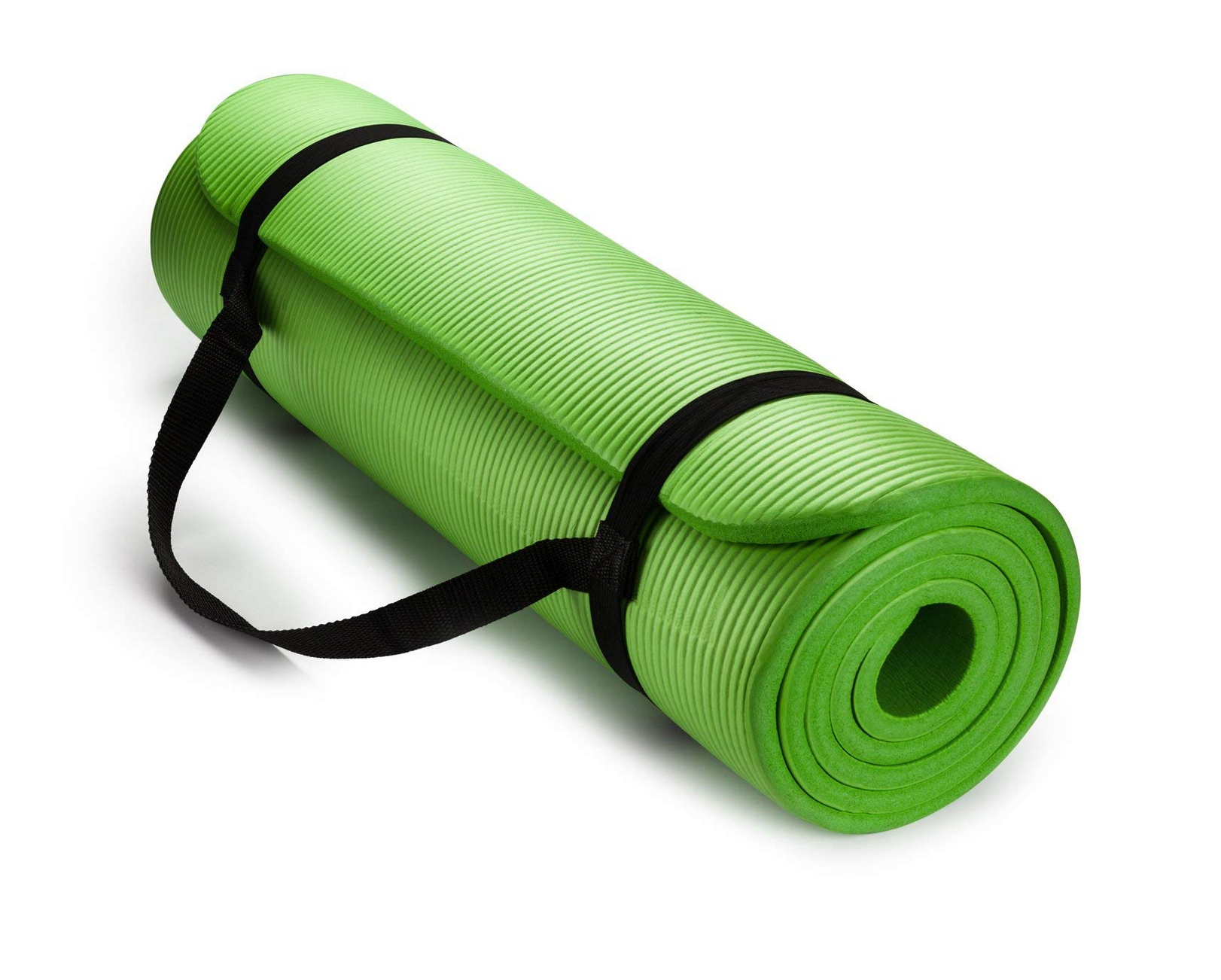 Standard Mat – would be great to use at any conventional studio environment.
Very thick: "HemingWeigh" Yoga Mat making outdoor concrete surfaces doable. I think these would be too soft and squishy for use on carpets and some indoor floors. Do use on hard floors if you have an issue with normal mat causing pain.
Buy Yoga Mats from Amazon
---
Developed by Trent McEntire, McEntire Pilates. See Home Workouts for speed ball games.
Brain speed ball work is appropriate for every person, any level, athlete or seniors as well as kids.
Purchase from Begin Again:
Purchase
Buy the Brain Speed Ball
Grip Socks: ToeSox & Tavi Noir
When doing Pilates work I highly recommend having socks with grips on the bottom.  Your feet will be less likely too slide and it will increase your proprecieption of your feet.
Below is my favorite brand and I actually carry these at the Begin Again Studio.  I really like the separate toes as it provides more grip and awareness + sensory feedback for "getting into" your feet.